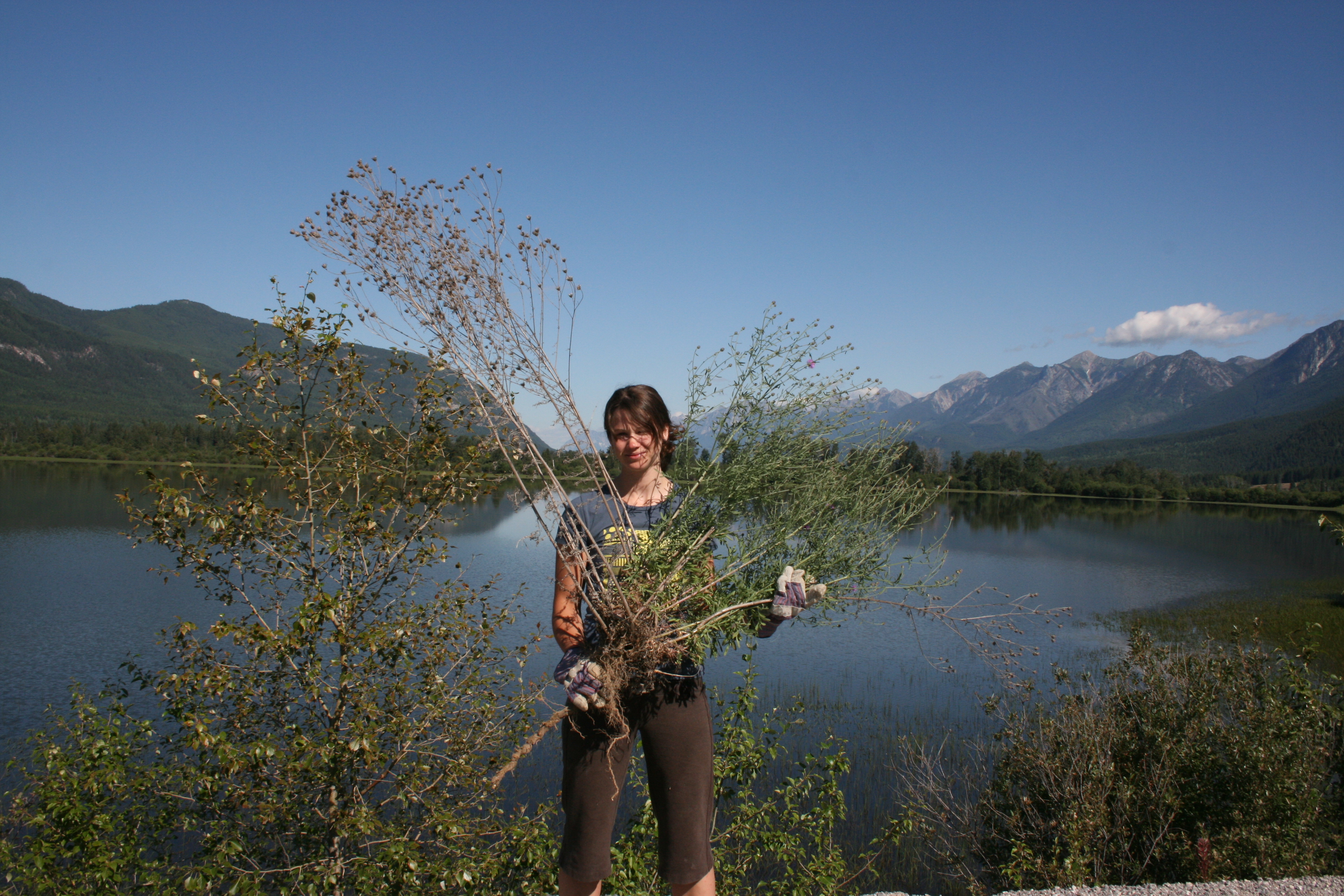 We are now hiring a Golden Invasive Plant Program Coordinator – Wildsight
Do you like physical work outdoors, have a passion for the environment and have good communication skills? Wildsight Golden is seeking a qualified individual to coordinate the "Golden Community Invasive Plant Program" and to develop and deliver public education on invasive plants. This program is jointly supported by Wildsight Golden and the City of Golden.
TITLE OF CONTRACTUAL POSITION: Invasive Plants Program Coordinator
TERM: 14-week contract position from May 17 to August 23, 2022 (but the duration is slightly flexible depending on when the person is hired).
JOB DESCRIPTION: The majority of the time (~65%) will be spent manually pulling out invasive plants that have been identified at sites throughout the City of Golden. The level of outreach work (as outlined below) will vary depending on the Covid-19 situation. Other duties include, but are not limited to:
Attend the Golden Farmers' Market once a month throughout the summer to host the Wildsight Golden Educational Table, answer questions, and provide tips and information regarding invasive plants in the Golden area.
Develop content for social media posts, including short videos on managing "weed of the week".
Develop a short and entertaining interpretive program to present at 3-5 summer camp events with children (July/August).
Organize and host two Community Weed Pull events in Golden, in collaboration with local stakeholder groups.
Complete site visits with property owners who would like to identify invasive plants on their private property.
Help community members identify invasive plants and make suggestions for non-toxic management activities to remove invasive plants
Assist in the release of biological agents and install restoration and biological control panels at active locations.
Ongoing coordination with the Columbia Shuswap Invasive Species Society (CSISS).
Field data recording with iPad (to be provided).
Data entry using the IAPP online database (training will be provided).
Creation of a final report at the end of the 2021 program.
QUALIFICATIONS: Hard worker, reliable, outgoing, creative, self-motivated, with good communication skills and able to do hard physical work, as the removal of invasive plants is physically demanding.
ASSETS: Bachelor's degree, diploma or enrollment in an environmental studies or biology program. Experience in plant identification, environmental education and data entry. Training and advice will be provided, but experience with invasive plants and/or public education, as well as knowledge of local ecosystems, is strongly desired.
MORE DETAILS: This contract position is located in beautiful Golden, BC. The position is 30h/week at $21/h. For any questions or to apply, please email: [email protected].
The deadline for applications is May 25, 2022 at midnight.