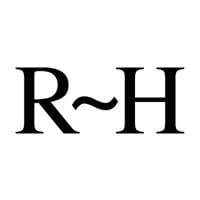 W.Va. Hive Network, Country Roads Angel Network have a new program coordinator | State and region
Oak Hill resident Olivia Morris recently joined the West Virginia Hive Network and Country Roads Angel Network (CRAN) as Program Coordinator.
Morris, a Marshall University graduate who taught in Kanawha County schools for five years and served as network engagement coordinator for Generation West Virginia, will support the overall programming efforts of WV Hive and CRAN. She also participated in the WV Hub's Advance Leadership Fellowship program.
"Olivia is passionate about serving her home country and helping people across the region achieve their personal and professional goals," said Judy Moore, Executive Director of WV Hive and Managing Director of CRAN. "We are fortunate to add her to our team and know that she will be very proud to help us provide excellent business support, as well as an extraordinary commitment to strengthening local entrepreneurship networks. »
In his spare time, Morris enjoys adventures with his dog, rock climbing and boating around the New River Gorge. She also sits on the Justice, Equity, Diversity and Inclusion committee of the New River Alliance of Climbers.
λλλ
The US Department of Energy (DOE) allocates $13.4 million in funding next-generation plastic technologies that reduce the energy consumption and carbon emissions of single-use plastics.
One of the seven research and development (R&D) projects selected is the WVU Research Corporation in Morgantown, which will use its $1.5 million for the scaled-up modular recycling of plastic films into monomers through microwave catalysis.
The seven projects, led by industry and academia, will convert plastic films into more valuable materials and design new plastics that are more recyclable and biodegradable.
This investment advances DOE's work to address plastic waste recycling challenges and supports the Biden administration's efforts to build a clean energy economy and ensure the United States achieves net-zero carbon emissions. here 2050.
"Single-use plastics generate large amounts of carbon pollution when produced, are difficult to recycle, and litter our country's beaches, parks and neighborhoods," said Energy Secretary Jennifer M. Granholm. "By advancing technologies that reuse single-use plastics and make materials biodegradable, we can achieve a trio of reduced plastic waste, fewer emissions from the plastics industry, and an influx of clean manufacturing jobs for American workers."
Single-use plastics, such as plastic bags, packaging and film, are energy-intensive to produce. Plastic production accounts for more than 3% of US energy consumption. Despite their high intrinsic energy consumption, many materials end up in landfills. Yet less than 10% of plastics are recycled, most of which are "recycled" or reused in low-value products.
The seven projects aim to develop affordable solutions for "upcycling", or transforming plastic films into valuable materials.