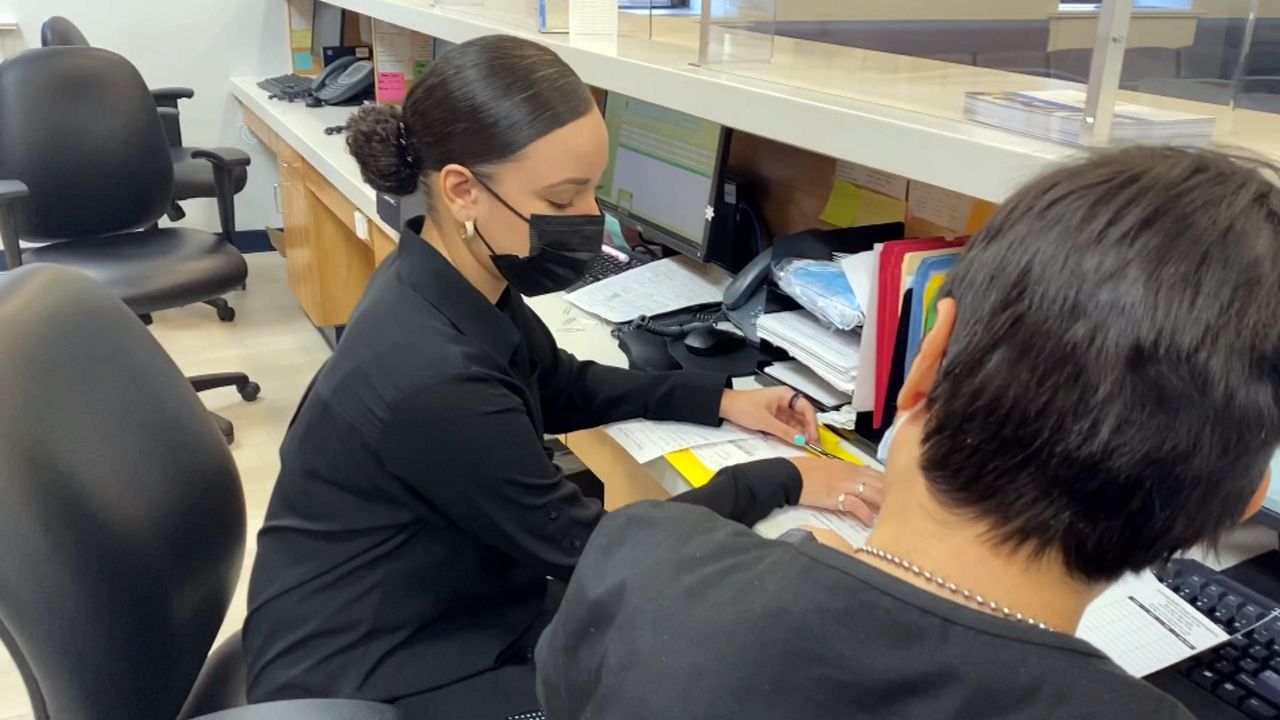 The Lehman College program provides students with work experience
BRONX, NY – A day at school is also a day at work for Rachell Santos, a nursing student at Lehman College. Two days a week, she is at the BronxCare Health System where she works as the Patient Outreach Coordinator. She phones patients, lets them know what to expect and greets them when they arrive.
"I learn more about what patients want, what they expect, how to communicate with them," Santos said.
Santos is one of dozens of Lehman students participating in the Bronx Recovery Corps. It matches students with businesses and community organizations for paid part-time positions. Through work experience, students receive training and mentorship that prepares them for careers in education, hospitality, and healthcare.
Lehman created the program last year with the nonprofit Here to Here to help integrate work experience into student training.
"Braided learning has proven to give college-going students a sense of direction about their future, empower them with real skills, and provide them with opportunities to apply their skills and interests," said Jennifer Cortez, Project Director, Investments at Here to Here.
Gabriel Foreman has already had three BRC students work in his drone and marine sensor company.
"They have helped with our educational program, developing materials, collecting data for us in the Harlem and Bronx River, they collect content for social media, a wide variety of tasks and they have been helpful to our business" , said Gabriel Foreman. , Co-Founder, DURO UAS.
The program also benefits businesses by providing them with skilled local labor which may prove crucial for the economic future of the borough.
"By building that foundation and setting student expectations early on, giving them that valuable experience and exposure at the end of the day when they graduate, we want to welcome them back to Bronx Healthcare Systems. ", says Michael Giambalvo, Administrative Director, BronxCare Health System.
Santos hopes to learn not only about nursing, but also about herself.
"I wanted to be in this program just to learn. And to understand who I am in this society because this society changes every day," Santos said.