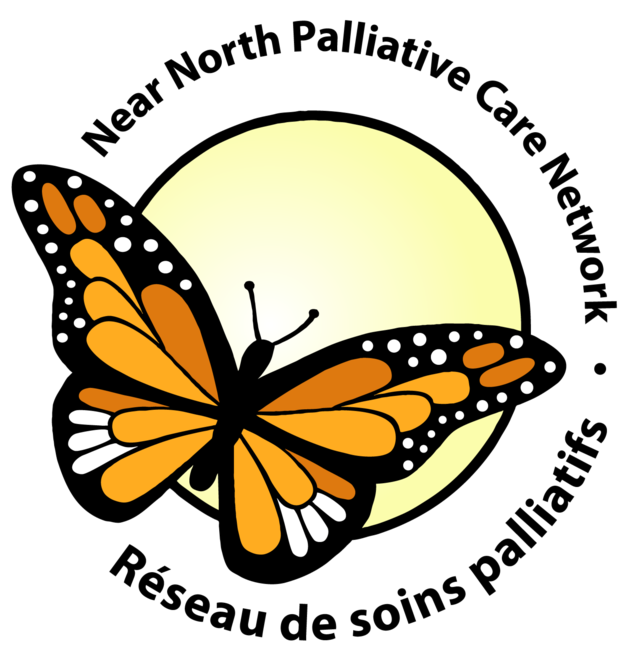 Seniors Connections Adult Day Program Coordinator
The Near North Palliative Care Network (NNPCN) is seeking an experienced Program Coordinator for its Seniors' Connections adult day program in North Bay, Ontario. If you are over 55 and have a proven experience in events and media as well as excellent motivational, interpersonal and organizational skills, this opportunity may be for you. The coordinator must deliver the project within ten months and must be able to organize and manage public events.
Position Type: This is a forty-nine (49) week temporary contract position for 5 hours per week, Monday to Friday, based in part at 2025 Main St W, North Bay, Ontario, P1B 8G5, with travel to North Bay for the sites session. The contract starts Monday, April 18, 2022 and ends Friday, March 24, 2023. Part-time (5 hrs/week) @ $22.52/hr = $127.60/week for 49 weeks = $510.40/month, total $5,517.40 Total gross salary for the entire duration of the project.
To Apply: Submit your cover letter, resume, and three references to [email protected] by Wednesday, April 13, 5:00 p.m. EST. Please include the job title in the subject line of the email.
Purpose: Working under the direction of the NNPCN Executive Director and Hospice Coordinator, the successful candidate will be responsible for coordinating the NNPCN program titled "Seniors' Connections Adult Day Program". This 10-month program will offer in-house and online education programs, volunteer opportunities for seniors, and activities to prevent the effects of social isolation. This will be done by inviting seniors not only to participate in the organized events, but also to help in the planning of the events. The program coordinator will encourage interested seniors to help support the development of activities for the Seniors' Connections adult day program. The program will consist of two events that will take place throughout the region (not limited to North Bay) each week. Events can be held in several different establishments (ex. long-term care residences, churches, legions, libraries, etc.). As restrictions are lifted across the province, it would be beneficial for those unable to travel to event sites to have the option to attend some events virtually. Some events will take place "online", most likely using the Zoom video conferencing app. NNPCN staff and a team of placement students will support the program coordinator to implement the practical aspects of the events throughout the program.
Project Responsibilities:
• Manage and oversee all logistical, administrative and multi-management aspects of the project, eg scope, milestones, tracking and reporting.
• Manage the funding process, eg reviewing financial reports, managing funding allocations and disbursements, monitoring budgets, reporting.
• Prepare the action plan and evaluation forms.
• Research, develop and maintain appropriate daily, weekly and monthly project activities; rent meeting rooms/rooms for sessions.
• Cultivate mutually beneficial relationships with the community to increase engagement and reach and to attract volunteer session instructors.
• Supervises and delegates activities and practical aspects to the office team and interns
• Contact and hire speakers/instructors and transportation agencies.
• Advertise and recruit senior volunteers as session assistants.
• Prepare announcements/flyers/posters for volunteers and sessions.
• Develop, distribute leaflets and engage other agencies for their assistance in identifying and contacting socially isolated older people.
• Hire caterers for sessions, healthy snacks. Buy tickets.
• Advertise sessions through social media, posters, multimedia, flyers.
• Prepare a list of potential participants for all sessions.
• Contact participants by phone/mail/email/social networks/flyers before the sessions.
• Develop and provide orientation and volunteer training for project volunteers.
• Monthly staff/volunteer meetings – assign tasks/keep team focused.
• Buy materials for the sessions.
• Attend all sessions to ensure room, food, equipment/supplies, presenters and volunteers are on time, welcoming attendees, collecting assessments, clean up.
• Plan and organize staff and volunteer meetings after sessions.
• Organize final evaluations, financial reconciliation/audit and report writing.
• Other assigned duties.
Qualifications: Post-Secondary education – emphasis on education, administration, marketing, project and/or event management program preferred. Minimum of 2 years of related experience in education, administration, marketing, project and/or event management. Experience in recruiting and developing volunteers. Ability to work with older people. Ability to prepare session budgets and follow up accurately throughout the year. Excellent interpersonal, communication and team skills with an ability to work effectively with a diverse group of staff, volunteers and support organizations. Demonstrated ability to organize work, set priorities, meet deadlines and work under pressure of time constraints. A proven ability to work independently. Strong verbal and written skills including accuracy, proofreading and the ability to write clear communications materials for public distribution. Excellent word processing, presentation and spreadsheet skills (ideally Microsoft Office) and good understanding of computer applications. Ability to use video communication platforms (such as Zoom). Oral and written communication skills in French would be an asset.
Mandatory: Vulnerable Sector Police Check and valid Ontario Driver's License.