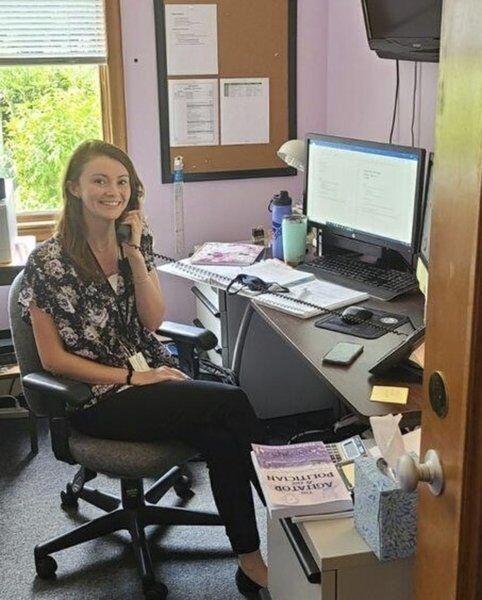 Senior Center hires new program coordinator | Local News
The Senior Center has a new program coordinator.
Kelly MacKay, 26, joined the center as the Andover Seniors Services Program Coordinator in June, according to a press release. Prior to this role, MacKay worked for several years designing and implementing daily programs for residents of Benchmark Senior Living in Norwood.
MacKay holds a Bachelor of Science in Health Policy and Management from Providence College. She is currently working on a Masters in Health Administration at Southern New Hampshire University.
MacKay said her love for her grandmother had inspired her to pursue a career in senior care.
"My grandmother has always been a part of my life," said MacKay. "By loving him, I have always had the passion to be and to work with the elderly.
According to the statement, MacKay has reached out to group leaders, staff and community members to generate ideas that will improve programming at the Senior Center.
"I want to build on the wonderful things that are happening right now," MacKay said. "I have a lot of fun and exciting ideas. And I want to focus on more comprehensive programming and bring it into the 21st century. "
While she is impressed with the amount of programs the center has been able to maintain during the pandemic, MacKay says she would like to add more intergenerational and multicultural programs to its offerings, as well as lectures, classes and other programs. for old people.
"In our community we have so many smart and brilliant people. And I want to bring them to the center, "she said. "A center for the elderly encompasses a wide range of people.
Senior Services Director Jane Burns said, "We are delighted to have Kelly on the Senior Services team. It had an immediate impact on the center and our ability to deliver short and long term programs. "
MacKay, originally from New Hampshire, currently lives in Medford.
||||