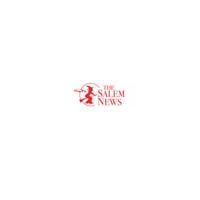 Schools tout partnership on workforce training, college program | Local news
School officials say a program to provide vocational training and college credit to high school students in Salem, Peabody, Gloucester and Beverly – at no cost to them – has been a great success since its inception a few years ago. two years, then has grown considerably through grants and other funding.
The Essex North Shore Technical and Agricultural School program is called CTE Partnership / After Dark and is accessible to high school students in all four communities. Students complete their basic classes at their home schools in the morning, then head to the Essex Tech campus in Danvers in the afternoon for technical training in courses for construction workers, manufacturing technology, design and media communication, auto collision and sustainable horticulture.
The school claims that vocational and technical education offers are driven by the needs of the workforce and the interest of the students. Students can also earn up to 24 college credits at North Shore Community College in courses leading to an associate's degree in a student's business program.
The four towns are all members of the Regional School District which sends students to Essex Tech, which opened in 2014 following the amalgamation of North Shore Technical High School and Essex Aggie with professional programs at Peabody High. They all maintain separate professional education programs; the After Dark program allows additional students to obtain professional training at Essex Tech and college credit.
A press release says the program is funded by the Ministry of Primary and Secondary Education and prioritizes "oversubscribed schools and programs, especially those in gateway towns."
In January 2019, in an effort to expand offerings, Essex Tech partnered with Gloucester High to allow a small group of students to take half of their classes at Gloucester High and then take the bus to Essex Tech to acquire skills in landscaping, masonry and carpentry. The program has extended to students from Salem and Peabody who are required to study advanced construction and fabrication. Last year, after receiving state grants, the program expanded again to include Beverly students and more courses.
A press release says there were 26 students last year, and plans are underway to include new technical programs in the future.
"CTE partnerships are growing as the demand for vocational education increases and waiting lists appear. Students may qualify very well, but there just isn't the ability to teach them, "Essex technical superintendent Heidi Riccio said in a statement." Using varying hours to create three "teams". "per day – our own high school students, CTE Students After Dark and our NightHawks adult education program – we are opening the doors to many more students.
Bonnie Carr, director of workforce development and adult education at Essex Tech, said the partnership with NSCC is a unique aspect of the program. "Our goal with this program is to provide workforce skills that are in demand and to familiarize students with college education and encourage them to continue after graduating from high school. If students maximize the program, they can graduate from high school with marketable job skills. and industry credentials and academic credits.
Spring classes at NSCC for this program begin the first week of February and registration is now available for students currently participating in After Dark. Parents or students who would like more information or to register should email Maryanne Gearin at [email protected]
"What I think is most exciting about this program is that it creates an opportunity for more people to access education," said Adam Cutler, dean of strategic partnerships at NSCC, in a statement. "We have an aging workforce with not enough people to fill the positions that will open up. If we can accustom young people to the college experience and motivate them to continue their education after graduation from studies. secondary, regional employers will have a larger pool of trained and educated workers.
||||