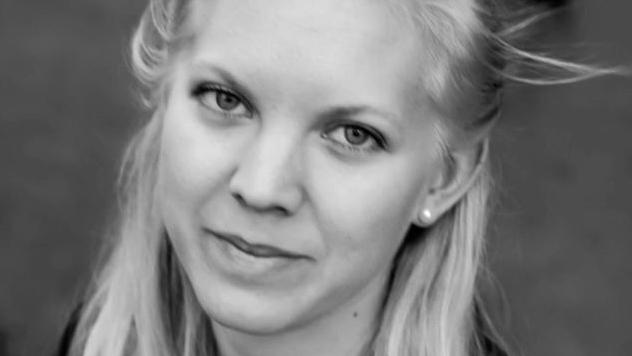 REBECCA MARTIN DUGAL appointed Artistic Program Coordinator for the Savannah Ballet Theater | Non-profit associations
July 24, 2020 – Savannah Ballet Theater (SBT) has announced the appointment of Rebecca Martin Dugal as Artistic Program Coordinator and Company Dancer. Dugal has had a passion for the art of dance from a young age and carried this enthusiasm into his professional career.
Dugal, born and raised in Savannah, began dancing with the Islands Dance Academy and continued his training with the Savannah Ballet Theater under the direction of Suzanne Braddy. Realizing that dancing was more than just a hobby, she obtained a Bachelor of Arts in Dance and Art from Birmingham-Southern College.
After earning several awards such as "Dedication to the Arts" and "Excellence in Dance", she continued to perform professionally with the Birmingham Ballet, the Contemporary South Dance Company and the Montgomery Ballet in Alabama.
Attending school and dancing professionally in Alabama for the past 10 years, Dugal has also worked as a wedding planner and coordinator. Out of a passion for creativity and helping others, she started her own calligraphy and design business.
"I am delighted to be back in my hometown and working for SBT, not only as a dancer for the company, but also as the artistic program coordinator," said Dugal. "I am delighted to use the professional expertise I have acquired to advance SBT's mission of putting on spectacular performances for the enjoyment of everyone in the community. I hope to bring my love of dance to the hearts of our patrons and showcase the wonderful talent of our dancers.
The Savannah Ballet Theater, which is celebrating its 21st season this year, is recognized as Southeast Georgia's premier dance company. Many remember SBT for their Nutcracker production every year. In addition to offering classic performances, SBT engages with the community. Through education and awareness measures, local schoolchildren have the opportunity to attend special performances and are equipped with several educational services that place dance as an art in the minds of children in the community. It is their mission to develop and showcase the talent of dedicated Savannah dancers alongside the best professional dancers who train in the studio, and to engage in educational outreach and promotion of the art of dance. dance in the community.