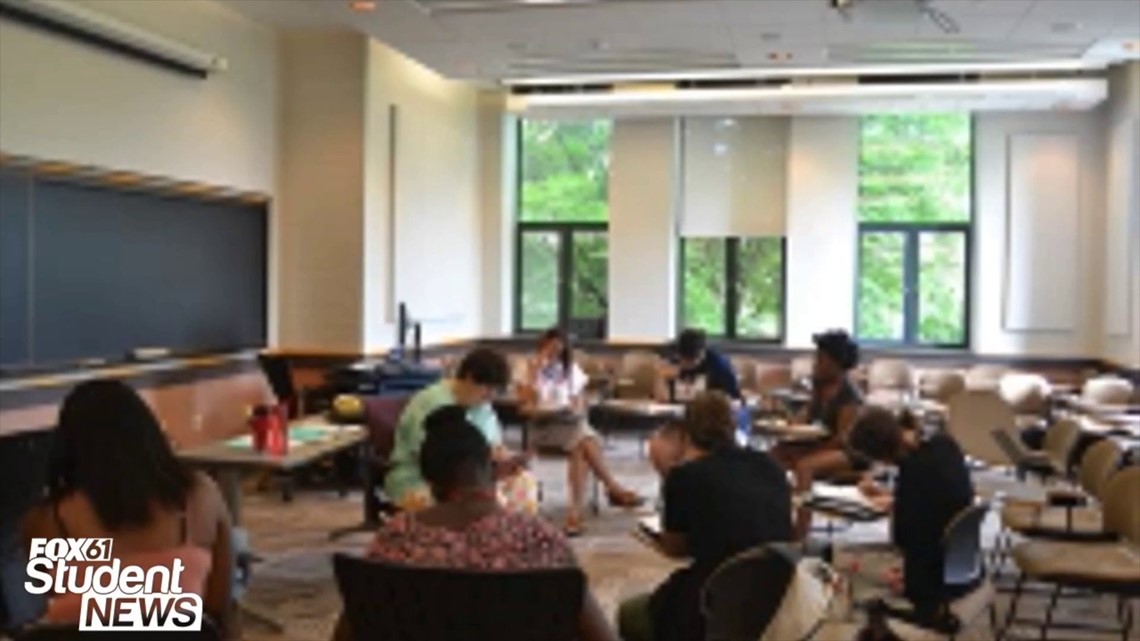 Pre-university program organized at Wesleyan University
Story from Pathways Academy of Technology & Design student Caitlin Topping. As high school students prepare to spend their summer vacation catching up on sleep …
Story from Pathways Academy of Technology & Design student Caitlin Topping.
As high school students prepare to spend their summer vacation catching up on sleep. A small group of high school students are preparing to spend the summer receiving high school credits and living on a college campus.
CCY, also known as the Center for Creative Youth, is a pre-college education program held annually at Wesleyan University. High school students from Connecticut and across the country come to this program to study an art form. Art forms vary from musical theater, theater, creative writing, photography, visual arts, filmmaking and many more. The CCY has a lasting impact on students and staff.
Students who attend CCY gain professional experience in their art form. They are also encouraged to try something new. I sat down with Lisa Foss, program coordinator and Frankie Alicea, residential director, and asked them a few questions about CCY. I also met students from the Class of 2017 of the CCY and told them about the impact of the CCY on them.
During the summer, the CCY takes place for four weeks at Wesleyan University. If you want to know more about this program check their website
Special thanks to Lisa Foss, Frankie Alicea and the 2017 CCY class.
The FOX 61 Student News program empowers Connecticut middle and high school students to explore the world of multimedia journalism by empowering them to capture, edit and publish original content under the guidance of industry professionals.
Each segment produced and led by a student will feature a local story or event, highlighting all that is great about our state and aligning with our station's HOPE mission. The segments will air on Friday morning news at 6:20 a.m., 8:20 a.m., news at 5 p.m. and 10 p.m. twice on FOX61 Morning News Saturday, on our Facebook page and right here on FOX61.com!
Stay tuned and keep an eye out for the next news star! If your school is interested in getting involved, find out more here or email us at [email protected]