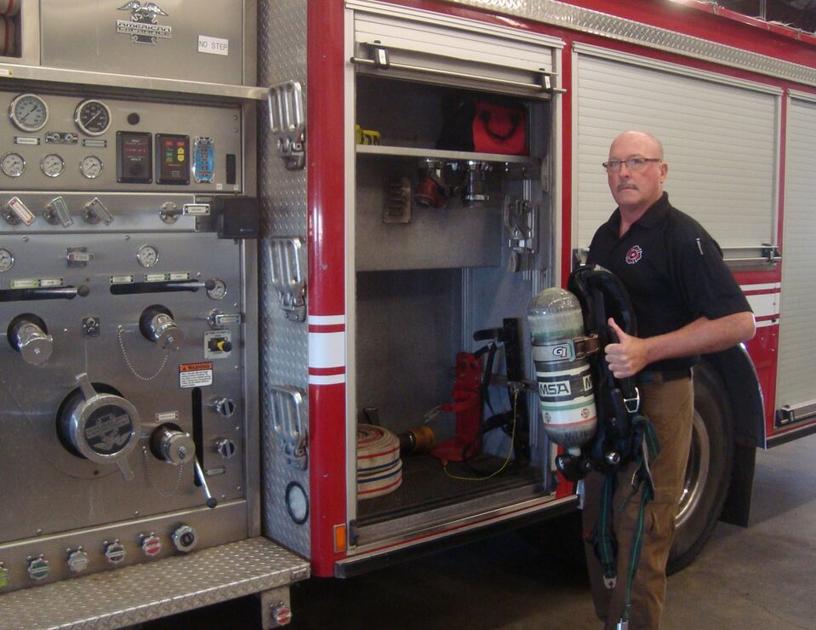 New Program Coordinator Oversees 50th Amarillo College Fire Academy | New
[ad_1]
Along with the fortuitous arrival of a new, highly experienced program coordinator, Amarillo College's Fire Protection Technology program took a milestone this fall with the advent of its 50th Fire Academy.
AC established the Fire Protection Technology Program in 1998. In the past 10 years alone, 302 cadets have completed Fire Academy, and several have gone to work for the Town of Amarillo Fire Department. and other Panhandle area services.
AC graduates currently hold positions ranging from junior firefighter to chief.
AC's historic program was recently led by Stephen Malley, whose 24-year public service career includes stints as a firefighter, paramedic and police officer. He then spent the last 17 years in higher education as the Director of Public Safety Professions at Weatherford College.
"My enthusiasm for the public safety professions is stronger today than ever," said Malley. "I am excited about what Amarillo College is doing to prioritize the fire technology program as the shortage of firefighters and paramedics is unprecedented right now.
"It is important that we continue to increase the number of men and women we take out of the program here because the jobs are there – great jobs that can change lives, support families and greatly benefit our people. communities.
Malley attributes the widespread shortage of professional firefighters to several factors: an abundance of retirements and a decrease in the number of volunteers which has forced some communities to pay firefighters, thus increasing the demand for a static supply.
Fortunately, AC continues to be a leader in producing certified emergency medical services (EMS) firefighters that continue to make an impact.
Moreover, even with the routine launch of a historic 50th Fire Academy, neither the Fire Protection Technology Program nor the College are resting their laurels; on the contrary, both are eagerly awaiting the creation in 2023 of a brand new academy for first responders.
AC's emergency services programs are currently spread across multiple campuses, but will soon produce first responders under one roof.
The College, which purchased the old JC Penney building at the Sunset Center in 2021, has already started asbestos and demolition work at the 100,000 square foot facility. Upon completion in 2023, it will once again serve as the headquarters for AC's programs in fire protection technology and emergency medical services professions, as well as the Law Enforcement Academy.
"This new, state-of-the-art facility will be amazing," said Malley. "This will allow all cadets whose goal is to become first responders to train together and develop the kind of cohesion they need to work together as effectively as possible as professionals."
General construction of the building is expected to begin this spring and last a little over a year.
Chris Sharp, Vice President of Commercial Affairs, said, "This will be one of the best training centers in the state, so we look forward to starting construction on this center in the spring. It will be an incredible asset to the whole Panhandle.
Men and women who want to become cadets of the 51st AC Fire Academy – it starts in January and accepts up to 24 cadets – can find out more by calling 806-371-5000.
Malley likes to point out that the old stereotype that firefighters are all muscular men is totally outdated.
"There has been a change in the last 20 years," said Malley, "and while, yes, you still have to be strong and fit, smart and have the ability to specialize are probably more valuable than anything.We can make you stronger, teach you technique, but you have to be smart and have good judgment.
"I love working with candidates from all walks of life, of all types, because watching young men and women walk through the door to start a career that will impact the world, maybe save someone's house or save someone's home. a heart attack victim, help change the world, "said Malley." I love it because our graduates do this – change the world – regularly. "
[ad_2]