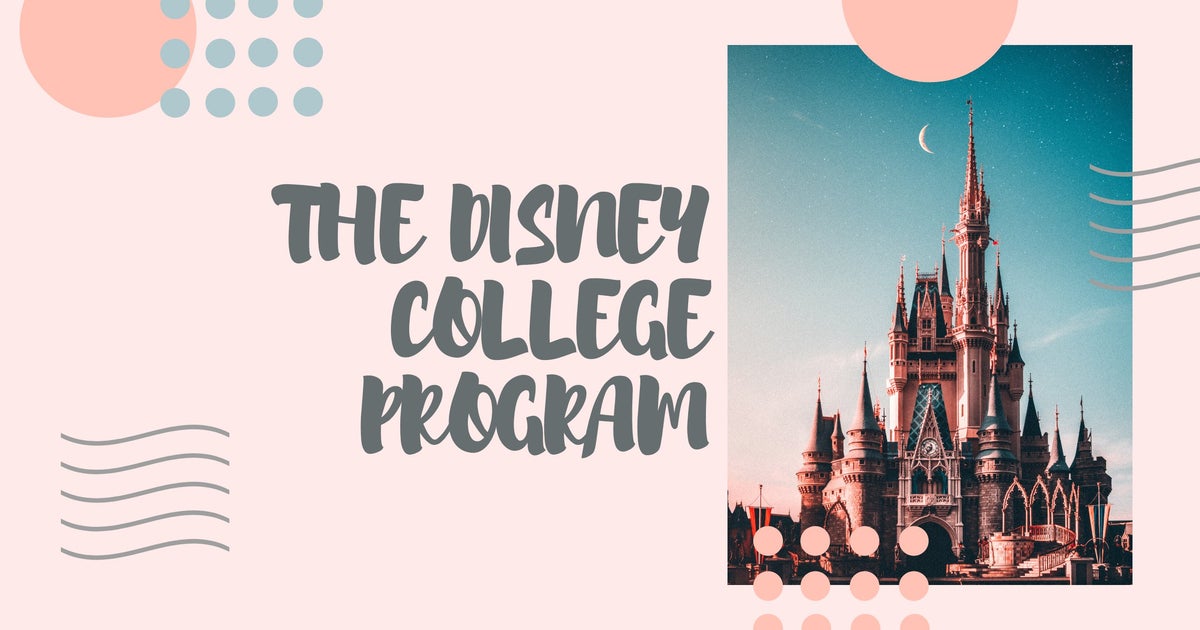 My favorite moments from the Disney College program
Hello again!
It's so good to be back with his campus. I took a short break last semester since I had an internship "abroad".
I attended the Disney College Program at Walt Disney World from February to June. The Disney College Program, or DCP, is a paid internship and offers students a combination of on-the-job experience, professional development, and a lifetime of memories with the Disney Company.
My program has been by far the most challenging and rewarding experience of my life. It was an honor to be a cast member and represent TCU.
Since the DCP was such a unique experience, I wanted to share some memories. So while all of my stories could go on for hours, I'll only share three little memories.
My 20th birthday
Ever since I was little, I have dreamed of spending my birthday at Disney. Not the month before, not a few weeks later – today. This wish finally came true on my 20th birthday. This day has been filled with so much joy, excitement and magic.
My birthday started at 4:30 a.m. with a behind-the-scenes tour of the Millennium Falcon: Smugglers Run in Hollywood Studios. This was the only backstage tour I took during my CP, and it was amazing. We saw how the ride works, wandered around an empty Galaxy's Edge, and learned all about hidden Star Wars details. After the tour my close friend Kelly and I went to Daily Mass, bought McDonald's and went straight to Magic Kingdom.
Our Magic Kingdom day was perfect.
We cycled through classic attractions including Teacups, Hunted Mansion, Pirates of the Caribbean and a personal favorite – Space Mountain. Popcorn, churros and dole whip were our favorite snacks for the day. Then we got ready to watch the Festival of Fantasy on Main Street (my favorite parade), the cavalcades and the castle show. Then it's off to meet our favorite princesses, Tiana and Rapunzel.
A little later, Kelly and I had lunch at Be Our Guest. It was one of my top DCP bucket list items, so I was ecstatic! The food was so delicious.
You do not believe me ? Ask for the dishes.
I ended the evening watching the Enchantment fireworks display with my close friend, Lydia. Tears of joy continued to stream down my face.
My birthday was everything I wanted and more. I felt so loved by my friends and overall had a magical day.
my last day
Oh, that day was good.
To start the morning, my close friends and I had breakfast at Ohana. The view, the food and the memories were so good. After that, we quickly took some pictures outside, and it was time to head to MK Cast Parking one last time.
My shift was from 10:45 a.m. to 9 p.m.
Half of my day would be spent at PAC (Parade Audience Control) and the other half at my home, ATT. (That means Aladdin's magic carpets, The Tiki Room and The Swiss Family Treehouse).
While I loved my home, PAC had my heart.
As Ad/Lib PAC, we participated in the 12 and 3 hour parades of the Festival of Fantasy in the Adventureland/Liberty Square area. And since most CPs worked at PAC, I worked daily with all my close friends.
I kept my emotions until the second parade.
My position for this parade was Blue Rope 2. I always liked holding the blue rope because you followed directly behind the entertainment actors. It was as if you were part of the parade.
So when I approached to receive it from my coordinator, I was sobbing. I was so sad to say goodbye to my friends, the parade and the job that I loved so much.
Holding that blue rope one last time was an essential memory.
It's hard to describe the feeling of being on this parade route. It's pure magic. From that moment my friend and I declared that we were blue rope girls now and forever.
After PAC, it was time to point to ATT. Every guest interaction, smile and even spiel was so important. Since these were my last moments as a Cast Member, I tried to soak up every second. My favorite coordinator was working that day and she made me feel so special. She took pictures of me at ATT attractions, gave me a lei, and let me step onto the mats during the fireworks.
I couldn't help but smile and cry all day. I was overwhelmed by the love I felt from my colleagues.
There really is no such thing as being a Cast Member.
Manny's magic moment
May 10, 2022 was the day my DCP dream came true.
I was placed in the Tiki room and saw a little boy wearing a big birthday button. Before I could say happy birthday to him, he walked up to me and said, "Guess what? We're going to do the Buzz Lightyear tour after this, and I'm so excited!
From that moment, I knew I wanted to create a magical moment for him. This little boy was called Manny and he was celebrating his fifth birthday. We talked a bit about toy story and Buzz Lightyear before I asked him if he could help me start the show.
Manny's face lit up with excitement and he said yes.
After my safety spiel, I announced to the whole theater that it was little Manny's fifth birthday. Everyone started clapping and clapping. Manny was grinning from ear to ear.
Then it was time to start the show. Manny did an amazing job, but there was still more I wanted to do for his birthday.
After the show ended, I brought him a lei and told him how happy I was that he came to visit us on his birthday. His mother then asked me if I could take a picture with him.
My heart just melted.
I knelt down next to him and we both had the biggest smiles on our faces.
Although I've never seen that image, and probably never will, that moment made my entire agenda. I wanted to do DCP to create magic for others. Especially the little ones.
And, after meeting little Manny, I knew my dream had come true.
Final Thoughts
If you've ever thought about doing the DCP, I say go for it!
Although I don't think I would do another program, I am so proud that I pursued my dream.
This experience changed my life, and it could change yours too. I hope to write another DCP article in the future, but for now, enjoy these little memories that will forever be etched in my heart.