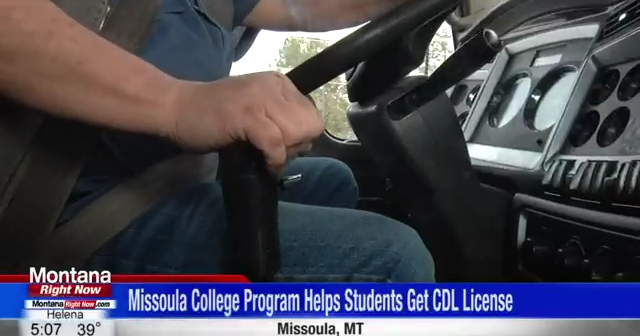 Missoula College Program Works to Address Nationwide Commercial Driver Shortage | ABC Fox Missoula
MISSOULA, Mont. – As the country struggles to fill truck and bus driver positions, the Missoula College of Industrial Technology is training future employees.
From learning to drive a bus for public transit to learning to drive for the trucking industry, a UM program helps students earn a commercial driver's license.
Commercial driver training program director Larry Reinholz said there are nearly 86,000 drivers missing in the United States.
But surprisingly, they have more students in the program than ever before.
Reinholz believes this is partly due to high demand for drivers and word of mouth about the program.
"It's about 95% hands-on. You can review and do pre-trip stuff from the book and stuff, but you're going to get more from seeing the truck and doing it on the truck and acquiring experience with the truck," said Reinholz.
The shortage affects all areas of the commercial driving industry, including public transportation like Mountain Line.
Communications and outreach marketing specialist Shanti Johnson said they had been dealing with a shortage for some time.
"Before the pandemic, there was this trend of carrier shortages across the country. It's not unique to the pandemic, it's really been exacerbated by the pandemic, where we've seen this trend really explode," Johnson said.
Reinholz said all of these pilots are unsung heroes.
"Industry pilots play a huge role in everything we do, day in and day out, but a lot of people don't see that," he said.
The course costs $4,500 and lasts about six weeks. The next session begins on Monday, January 24.
For more information, visit the program website.