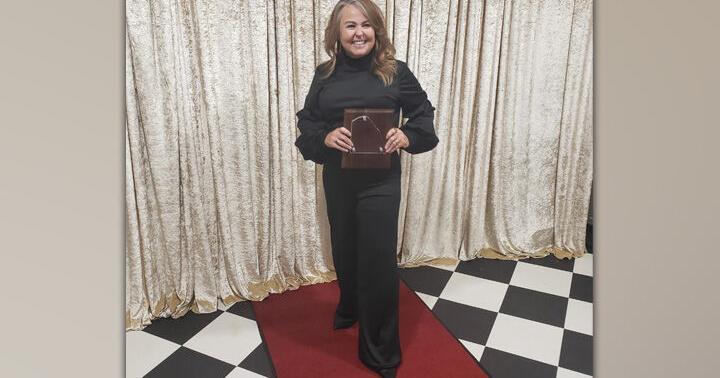 Merryman House program coordinator wins award for community work | New
PADUCAH — The Marshall County Resiliency Center (MCRC) coordinator has won the Volunteer of the Year award for her "dedication beyond expectation" to Marshall County.
Jayna Burkey has been recognized by the Kentucky Lake Chamber of Commerce for her work at the Marshall County Resilience Center and for her coordination and revitalization of Marshall County Family Week, held annually in September.
"I'm so humbled and humbled to be chosen this year," Burkey said. "To say we are 'Marshall Strong' is just the tip of the iceberg. We have such an amazing community that only continues to build resilience and support for families and individuals. I am fortunate to have a wonderful support system that fills my cup so I can pour out into our community, so thank you to them too.
MCRC was developed by and is a program of Merryman House Domestic Crisis Center to provide long-term community resources and support following the shooting at Marshall County High School on January 23, 2018.
"Jayna's passion for serving our community is tangible and contagious," said Merryman House Director of Community Engagement Kayla Myers. "She truly wants to do whatever she can for others, so we are thrilled and proud to see her honored with this award by the chamber."
For more information about the Marshall County Resilience Center, call 270-252-REST (7378) or visit marshallstrong.org.