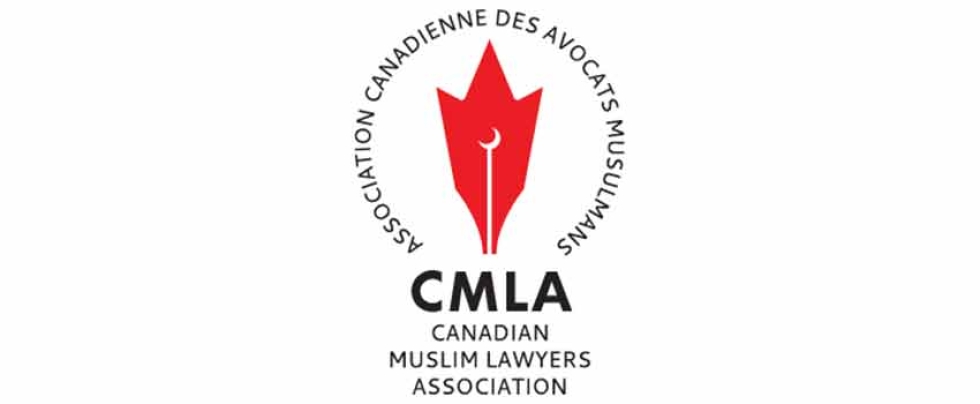 Job Opportunities: Muslim Legal Support Center Program Coordinator – Greater Toronto Area, ON
The Muslim Legal Support Center (MLSC) is an innovative new organization that aims to ensure Muslims have equal access to legal services and fair treatment within the legal system.
MLSC works to increase access to justice for Muslims in Ontario by providing legal information and education, summary legal referrals and advice, and addressing systemic injustice.
Discrimination against Muslims in Ontario is on the rise and the intersecting impacts of poverty, racialization, discrimination and Islamophobia make this diverse population particularly vulnerable. The MLSC was created to meet the daily needs of low to middle income Muslims and increase their access to justice. Since its inception, MLSC has served hundreds of Muslims through its legal education sessions, pop-up clinics and legal services.
MLSC is responsive, community-based and collaborative. We view Muslim communities as a group of diverse people with many common interests. We focus our work on the legal needs of Ontarians who identify as Muslim or are perceived to be Muslim.
THE POSITION
The Muslim Legal Aid Center is looking to hire a Program Coordinator. The Program Coordinator is an integral part of the MLSC staff team reporting to the Director. Under the direction and supervision of the Director, the Program Coordinator will be responsible for the coordination and implementation of current MLSC programs and services. The Program Coordinator will manage the admissions process, provide responsive and comprehensive case management as needed, respond to client needs, and strive to achieve deliverables and funding outcomes as established by the funder .
This is a one-year, full-time contract position with an expected start date of October 3, 2022 and an expected end date of October 3, 2023.
The successful candidate will work remotely.
MAIN RESPONSIBILITIES OF THE OPERATIONS COORDINATOR
Assist in the preparation and formatting of program-related materials (i.e. program materials, presentations, etc.)

Assist in contacting attendees to confirm registration, update contact information, etc.

Act as primary contact for program procedures and policies

Assist in the delivery and implementation of programs

Collaborate with program delivery partners and facilitators to maintain and update a program attendance tracking system; support outreach in case of missed attendance

Manage, maintain and update program statistics before and after program delivery

Maintains and updates program database and mailing list

Coordinate all program assessments (competency assessments, surveys, etc.) and accurately enter data into respective systems

Liaise with staff of partner organizations to coordinate logistical arrangements for programming

Coordinate the registration process and act as a resource person for participants

Attend program sessions after hours as needed to support staff and volunteers
ESSENTIAL QUALIFICATIONS
University or college degree in social sciences, project management, public policy, social services, planning or a combination of equivalent education and related work experience.

Demonstrated knowledge of project management approaches through direct work experience. Demonstrated success in leading project teams or as a key member of large or fast-paced project teams.

Must have demonstrated precision in planning and organizational skills.

Demonstrated understanding and ability to work with various community organizations, partners, residents and other key community stakeholders is required.

Direct experience working with equity-seeking groups and racialized communities.

Excellent interpersonal skills and ability to build and manage relationships with people at all levels, including executive, frontline and cross-departmental staff.

Demonstrated experience in drafting, coordinating and preparing reports. Ability to write professionally as a researcher or project manager on key research or project initiatives.

Superior verbal and written communication, presentation and interpersonal communication skills. Must be proficient in the use of Microsoft Office Suite products such as Outlook, Word, PowerPoint and Excel.

Must possess excellent interpersonal skills to build respectful and thoughtful relationships with staff, community stakeholders and the general public with a personable attitude and professionalism
APPLICATION PROCESS
We thank all applicants for their interest, however, only applicants selected for further consideration will be contacted. As an employer, MLSC welcomes diverse applicants who self-identify based on one of the protected grounds under the Human Rights Code. We are committed to fully complying with the Human Rights Code, the Accessibility for Ontarians with Disabilities Act, the Occupational Health and Safety Act and all other applicable laws. We will provide housing during the hiring process upon request. Information received regarding accommodations will be treated confidentially.
Type of employment: Part-time
Part-time hours: 20 per week
Salary: $20.00 per hour
Program:
4 hour shift
Ability to move/move:
Greater Toronto Area, ON: Reliably commute or plan to move before starting work (required)
Education:
Bachelor's degree (preferred)
Expected start date: 2022-09-23