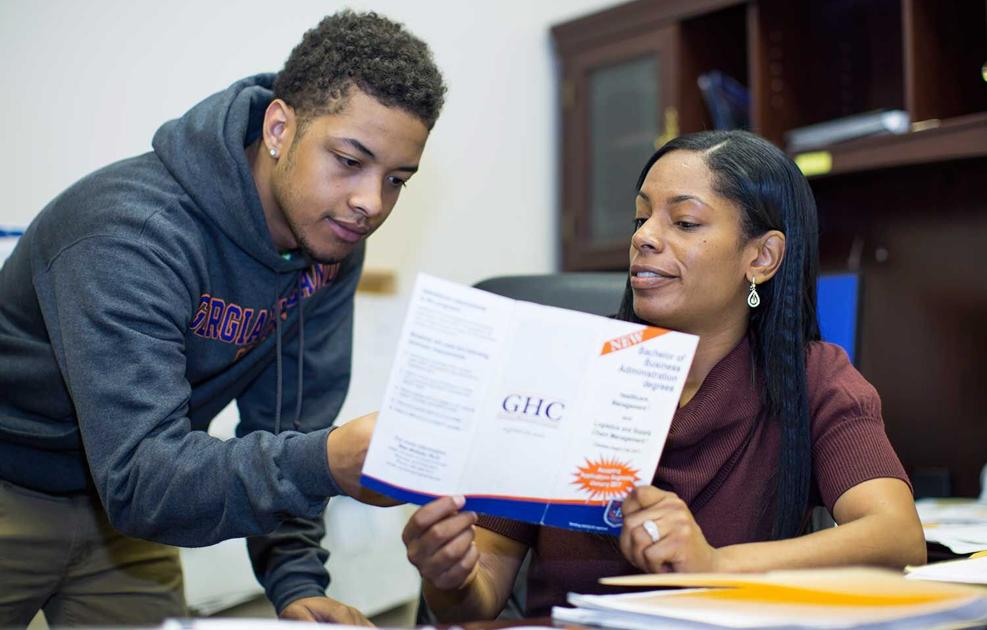 GHC Program Coordinator Receives Leadership Award | Education
Georgia Highlands College's Bachelor of Business Administration (BBA) program coordinator Mecole Ledbetter has been named the 2020 IMPACT recipient of the Cartersville-Bartow County Chamber of Commerce.
According to the chamber's website, the annual IMPACT awards are designed to recognize emerging leaders within the chamber community. These people are "leaders in their field of work and make a significant difference in their community through their service to others".
"The chamber's IMPACT award embodies the very nature of GHC as an institution by capturing its ability to nurture and develop leaders from within, as well as GHC's significant contributions to the community through ongoing service." , Ledbetter said.
Ledbetter said her work as a program coordinator at GHC allowed her to further develop her leadership skills through curriculum development as part of the college's undergraduate programs. Additionally, her role at GHC has provided community outreach opportunities through service in areas such as committees, boards of directors, leadership programs and community service learning projects.
In order to be considered for this prestigious award, applicants must be under the age of 40 and be employed by a Chamber member organization. They must be professional leaders who have demonstrated a solid record of innovation and exceptional performance.
GHC Campus Dean for Cartersville Leslie Johnson nominated Ledbetter for the award.
"When the call for applications went out, Mecole immediately came to mind. Her impact on GHC, the local workforce and our educational community makes her the ideal candidate, "said Johnson. "In her role as the BBA Program Coordinator, she helps build a successful program that meets the needs of our students and our workforce. She supports the Cartersville-Bartow County Chamber of Commerce as chair of the Adult Leadership Bartow program and gives back to the community through her mentoring work for K-12 students.
Johnson said the IMPACT Prize is a wonderful way to shed light on Mecole's achievements and illustrates how highly regarded it is by the community and its colleagues at GHC.
Ledbetter said she enjoyed being named an award recipient and was honored to be considered for the distinction among other highly qualified people in the community.
"I was really surprised because I can only imagine how many amazing people were nominated with myself," Ledbetter said. "I was also touched by the announcement because I never do anything while waiting for recognition. It's always a commitment to the mission that I stay focused on.