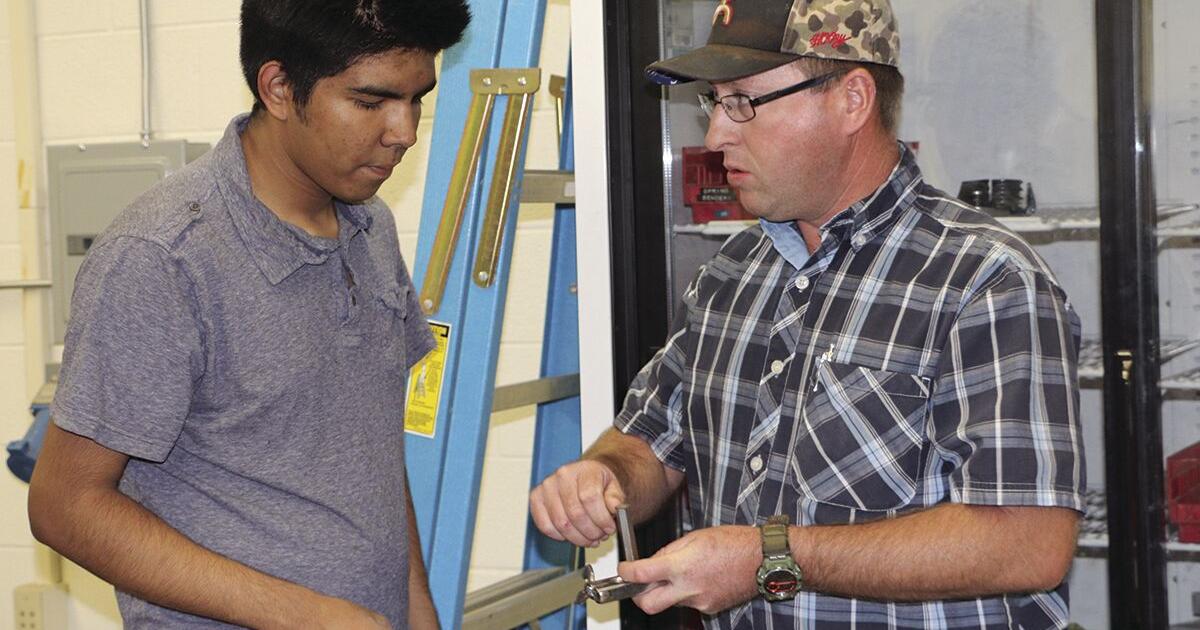 Director of College Programs Selected for National Training | Local News
Caleb Cain, Program Director and Instructor for Heating, Ventilation, and Air Conditioning/Refrigeration (HVACR) at Eastern New Mexico University-Roswell, has been selected to attend a national training event.
Cain will be attending the Technical Training for Trainers, HVAC and Plumbers event, sponsored by the Propane Education and Research Council (PERC). The training will take place July 25-26 in Tampa, Florida. Cain's travel and training expenses are paid for by PERC.
This propane-specific training program was developed to benefit educators who wish to bring a propane-specific program relating to plumbing and HVAC systems into their classroom. During the two day training, Cain will learn current practices and procedures on how to design, install, test and operate propane HVAC and plumbing systems safely and efficiently.
"I am pleased to have been selected for this training opportunity, and hope that the information I learn can be used to benefit my current and future HVACR students to become more marketable in this essential profession," said said Cain.
ENMU-Roswell's HVACR program is accredited by HVAC Excellence. The program conducted a detailed and comprehensive self-assessment that demonstrated compliance with established and accepted industry standards. These standards are designed to ensure that students receive the quality training required to succeed in the HVACR industry.
ENMU-Roswell students can receive an HVAC Professional Training Certificate and a Commercial Refrigeration Employability Certificate. An Associate of Applied Science degree in HVACR technology is also offered.
The next HVACR courses will begin in August. For more information, contact Cain at 575-624-7088.