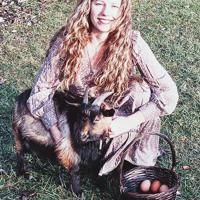 CCE welcomes a new coordinator of the Master Gardener volunteer program | News
JAMESTOWN – Cornell Cooperative Extension of Chautauqua and Cattaraugus Counties has partnered to strengthen the Master Gardener Volunteer program in both counties.
Although the Chautauqua program has been a success for several years now, it lacked the dedicated staff support it deserves. Cattaraugus is currently revamping a volunteer program for master gardeners.
"The partnership just made sense," remarked executive directors Dick Rivers and Emily Reynolds. "Partnerships like this help Cornell Cooperative Extension meet the needs of residents in our counties."
"I am so excited to begin this new adventure as your new Master Gardener's Volunteer Program Coordinator for Chautauqua and Cattaraugus Counties," she said. "Since I was little, gardening and farming have been a passion of mine."
Rinow remembers helping tie up poles on her grandparents' wine farm at a young age and harvesting vegetables and flowers from their garden.
She said she had her own garden for the past decade. While the sweet smell of peonies returns every summer after a long winter, Rinow said it always brings her back to those younger years helping out on my grandparents' farm.
For the past few years, Rinow has co-owned and operated a small suburban farm, Bee Happy Farm & Apothecary, alongside her husband, Mike, and two sons, Mason, 13, and Kyle, 19, where she is a beekeeper. and raises livestock, including pigs. , sheep, goats and poultry.
"We love our animals' quirky personalities and have learned a lot as caretakers," she said. "Every day is an adventure and always something new."
Rinow said her family is in the process of moving from Amherst to Ashville. She said they had purchased a small food farm where they planned to expand and grow organic vegetables and cut flowers.
In her spare time, Rinow said she enjoys speaking to the community about the importance of bees and advocating for environmental and land stewardship.
"Every day you can catch me bottle-feeding an orphan piglet, nursing a sick chicken or tending to new ducks in my living room," she said. "There is always something to do or someone in need, and I wouldn't have it any other way."
Rinow said she had recently learned to crochet and had a fondness for spinning wool – although she is still learning – and making homemade soaps and wreaths. She said she loved the simple joys of the farm. No matter how many days, months and years pass, Rinow said she was just as excited to get fresh eggs from her coop as she was on day one.
"Cornell Cooperative Extension has been an invaluable resource to me, and I'm grateful to help give back to our community," she said.