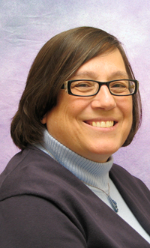 Appointed ACE Program Coordinator – SUNY Cortland
[ad_1]
Home
School of Education
News detail
03/12/2012
Carol Clarke, who headed administrative operations for the Webster Central School District in Webster, NY, has been appointed Coordinator of the Access to College Education (ACE) program. She took up her post on March 1.
Employed by the Research Foundation of SUNY, she replaces Michael Ouckama of Ithaca, NY, who coordinated the ACE program for 13 years and retired on February 29.
ACE helps academically capable high school students overcome the social, financial and emotional barriers to a college education. Based at SUNY Cortland, the program works in partnership with 11 local school districts to reach students, starting in eighth grade. The districts are: Candor, Cincinnatus, Cortland, DeRuyter, Groton, Homer, Ithaca, Lansing, Newfield, South Seneca and Tully.
Over 25 ACE-sponsored vocational training, motivation and tutoring programs are offered annually to approximately 800 ACE students and their families. Additionally, the four participating higher education institutions – Cornell University, SUNY Cortland, Ithaca College, and Tompkins Cortland Community College – offer special admissions to all four institutions after successful completion of the ACE program and meeting admission criteria.
Michael Ouckama
The ACE initiative reflects one of SUNY's statewide goals: creating a seamless education pipeline that prepares students for eventual success in college and in the workforce.
In the Webster District, Clarke led administrative operations from 2006 to 2010. Prior to that, she was Principal of Spry Middle School since 1994. Since joining the District in 1989, she has also been the Mathematics Program Supervisor. and Computer Science K-12, Deputy Director and Director of Secondary Programs.
Previously, she was employed at the Academy and the Central School of Mexico City for 13 years, first as a professor of mathematics, then for four years as the head of the department.
Clarke has been an assessor for the New York State Administrative Certification Examinations since 2009.
She obtained a Bachelor of Secondary Education, a Masters of Science in Education and an Advanced Studies Certificate from SUNY Oswego.
She and her husband, Glen Clarke, associate director of research and sponsored programs at the college, live in Cortland.
During his tenure with the ACE program, Ouckama focused his energies on evaluating the program, redesigning communication materials, spending more time with clients, and continuing to strengthen relationships between partner schools and colleges.
He previously served as an elementary school principal for 24 years in the Ithaca City School District (NY) before retiring in 1998.
Ouckama resides in Brooktondale, NY, with his wife, Katrina. He has three grown sons, Jonathan, Anthony and Patrick, and four grandchildren.
---
[ad_2]