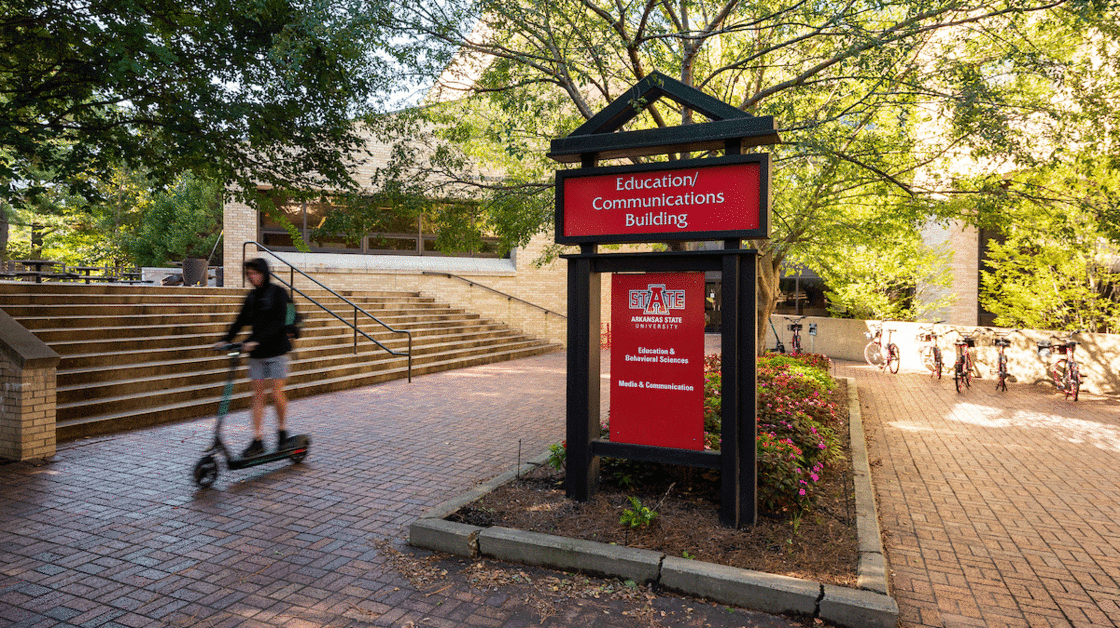 A-State Receives Collaborative Design Grant for Educator Readiness Programs
A-State Receives Collaborative Design Grant for Educator Readiness Programs
07/12/2021
JONESBORO – Arkansas State University is one of eight Arkansas universities participating in a program designed to help transform the recruitment, training and retention of K-12 teachers, according to Forward Arkansas, a non-profit organization leading an effort to recruit and retain qualified kindergarten to grade 12 teachers. teachers.
A-State is joining Arkansas Tech University, Harding University, Southern Arkansas University, University of Arkansas at Fort Smith, University of Arkansas at Little Rock, University of Arkansas at Pine Bluff, and University of Central Arkansas in the project.
Each institution will each receive a $ 100,000 grant as part of the Forward Arkansas Educator Readiness Program (EPP) collaborative design project.
"We want to support and advocate for institutions in Arkansas that have the bold ideas and committed leadership needed to transform our state's teacher base," said Ben Kutylo, executive director of Forward Arkansas. "Through collaboration, we aim to help Arkansas recruit more qualified teachers, better prepare educators for classroom challenges, and improve overall teacher retention rates."
Forward Arkansas selected the universities through a statewide competitive process that sought a cohort of institutions of varying sizes and locations. He was also looking for universities with a proven track record of increasing teacher diversity and a track record of placing educators in places of greatest need.
Dr Mary Jane Bradley, dean of the College of Education and Behavioral Science, said the program is a logical step forward for A-State, which has historically been a state leader in teacher preparation for decades.
"We are thrilled to be part of a grant that gives us the opportunity to transform K-12 teacher education by recruiting, preparing and retaining teachers," she added. "This collaboration will strengthen partnerships between K-12 schools and A-State College of Education and Behavioral Science, leading to better education for all students."
Forward initially intended to partner with six universities but, due to great interest, it expanded its EPP Design Collaborative to include eight institutions. Universities will receive technical and design assistance from Forward and its partners to develop a "transformation plan" that captures their vision for change and aligns with the future direction of the Arkansas Department of Education for the future. preparation of educators.
In the summer of 2022, a number of institutions will have the opportunity to seek additional funding for implementation.
The goal of Forward Arkansas, established in 2014 with grants from the Winthrop Rockefeller Foundation and the Walton Family Foundation, is to improve outcomes for all students. It works with districts, schools, education partners and state leaders to transform learning, build the capacity of educators, and provide equitable resources to ensure that every student has access to and is prepared for opportunities in the world. life and career. Details are in line.
College of Education and Behavioral Sciences